Conference participants are offered discounted room rates. Please note that the number of concessions are limited.
Reservation and payment can be made individually.
RANC Organizing Committee can not guarantee accommodation.
The Organizing Committe prebooked many rooms for RANC Participants, therefore on the hotel's website it seems the hotel is full-booked.
Please do not hesitate to fill out the booking form and send it to this email:
This email address is being protected from spambots. You need JavaScript enabled to view it.
Mercure Budapest Buda****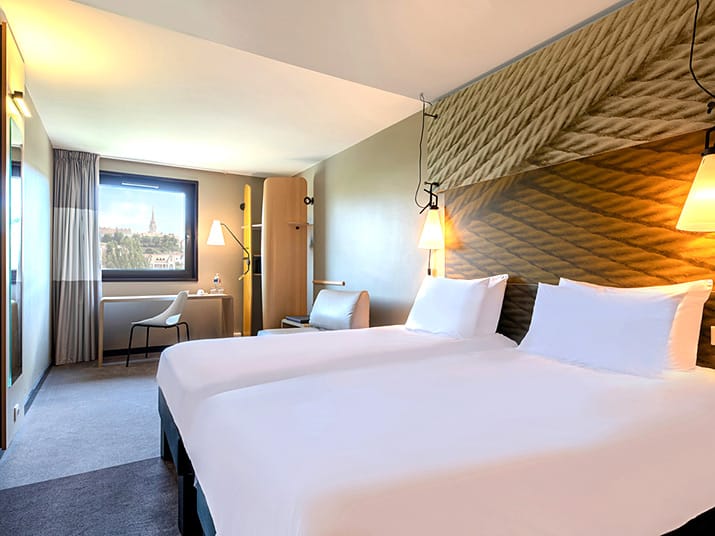 Early Bird Rates
until January 6, 2019
COMFORT single room:
99 EUR / night
COMFORT double/twin room:
109 EUR / night
SUPERIOR single room:
112 EUR / night
SUPERIOR double/twin room:
122 EUR / night
Please e-mail or fax this form to Mercure Budapest Buda:
Fax: +36 1 488 8171 or
E-mail: This email address is being protected from spambots. You need JavaScript enabled to view it.
Website: Mercure Budapest Buda
The latest deadline of application is March 29, 2019 and reservations will be confirmed by the hotel. After March 29, 2019 or earlier if the allotment gets sold out, confirmation of accommodation is subject to availability.
Room rates include buffet breakfast, WiFi usage VAT (18%) and local tax (4%).
Additional nights are on request and depend on availability.
These special rates are valid for 3 days pre and post conference stay as well.